Recurring Events
Every Thursday – Bike Nite at Stinger's
1st and 3rd Thursday every month (6:30 to 8:30) – Biker Bible Study Everyone Welcome, Location varies.  Contact Dave (517)-554-1831 or Mike (5)86-872-1566
Every Friday – U.S. Military Vets MC (Maybee) – Open Night, 8 PM, 10879 Ostrander Road, Maybee MI 48159
Last Friday each month (April thru October) – Victory Biker Church – Friday Night Bonfires. 6pm to 9pm. 12190 Miller Rd, Lennon MI
Every Saturday – Devils Diciples MC – Open Night, 7 PM, "44 on 53" Club House, 1653 Van Dyke Road N, Decker MI 48426
First Saturday of every month – US Military Vets M/C – Pancake Breakfast. 9:00 – Noon. 3744 E. Michigan Ave., Jackson MI 49202
Other Events
October 19-20, 2018

As many of you know by now, Bounce 1%er of the Outlaws MC Detroit Westside passed away suddenly and unexpectedly earlier this week.  The visitation for Bounce 1%er will be at the Westside Detroit Outlaw MC club house – 16815 W. Warren Ave., Detroit, MI 48228 on Friday evening, October the 19th.  There will then be a ride to accompany Bounce 1%er to the crematorium on Saturday (October 20th) at 12 o'clock noon leaving from the Westside club house.  For further details or information, contact any Detroit Outlaw MC Member.  Any additional information obtained between now and Friday will also be posted here.
October 27, 2018 – 2 to 5 pm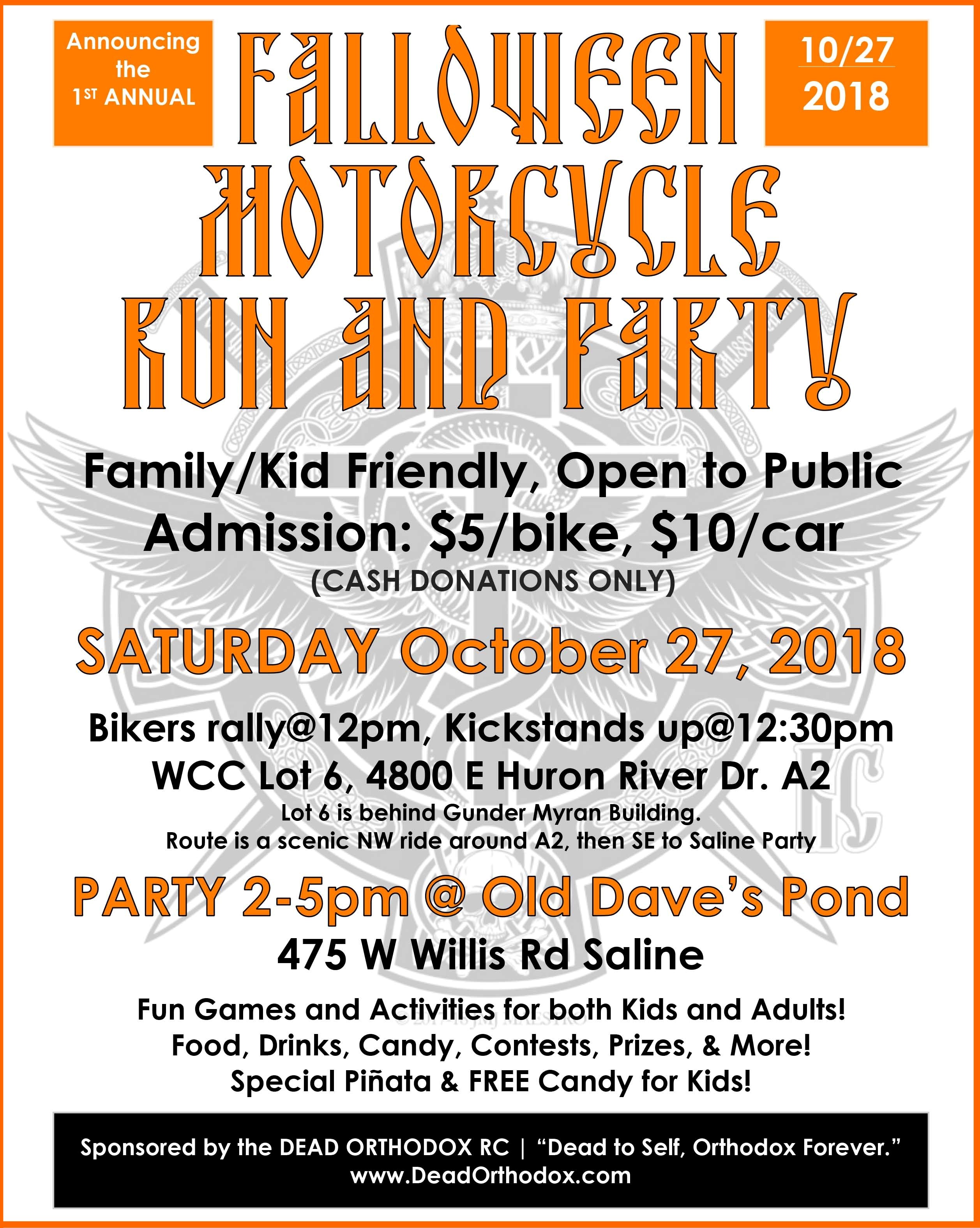 November 3, 2018 – 6 pm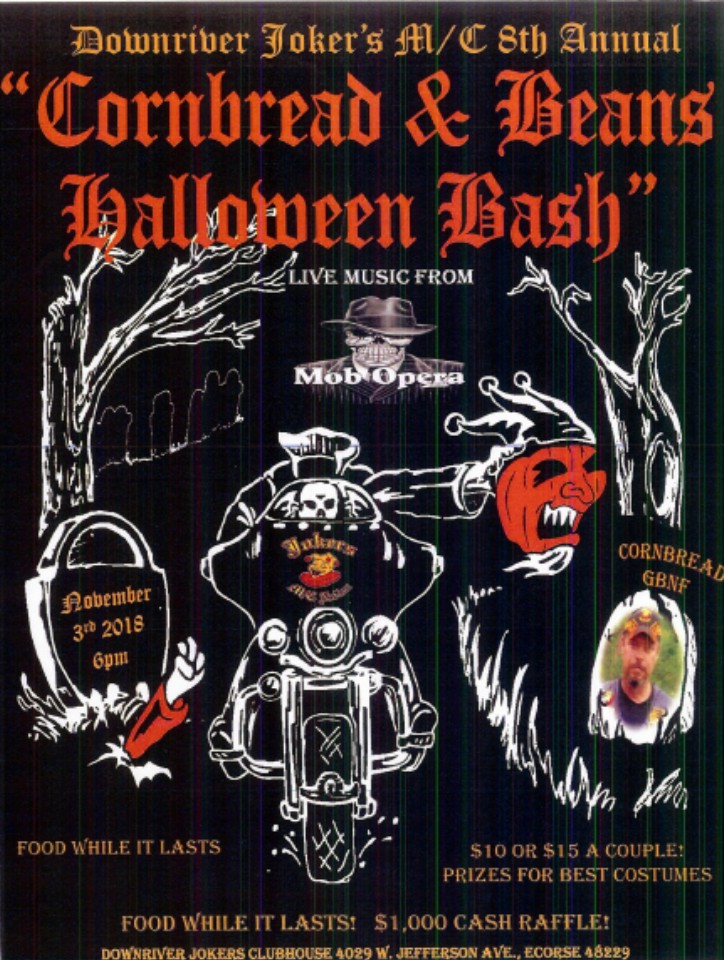 November 16 – 18, 2018 – 6 pm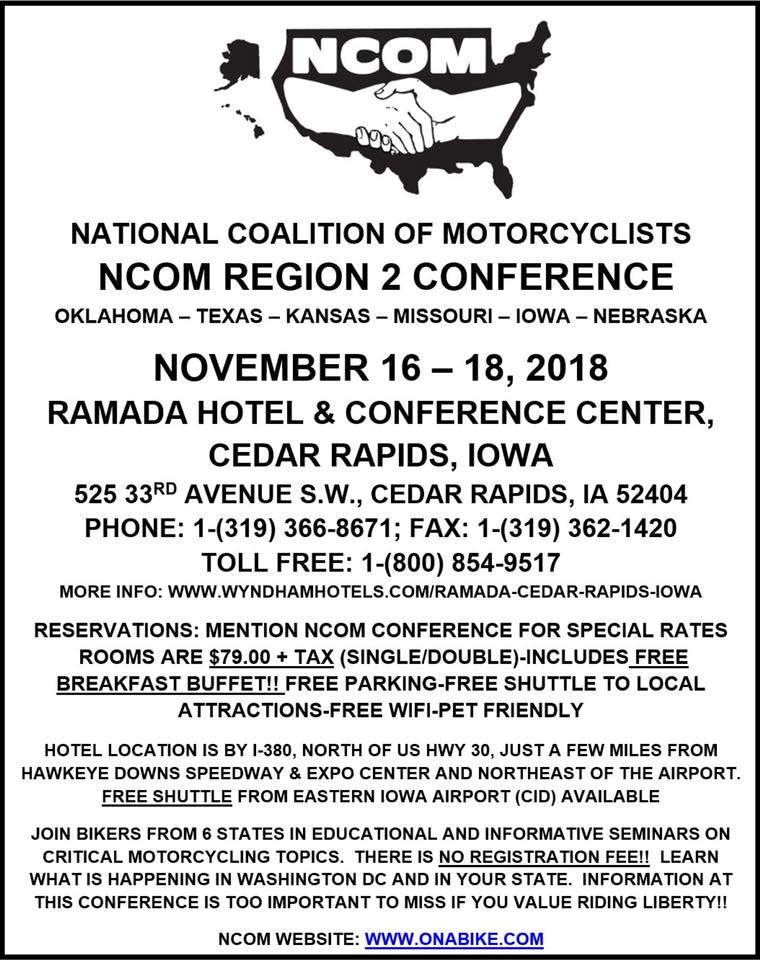 December 8, 2018 – 6 to 9 pm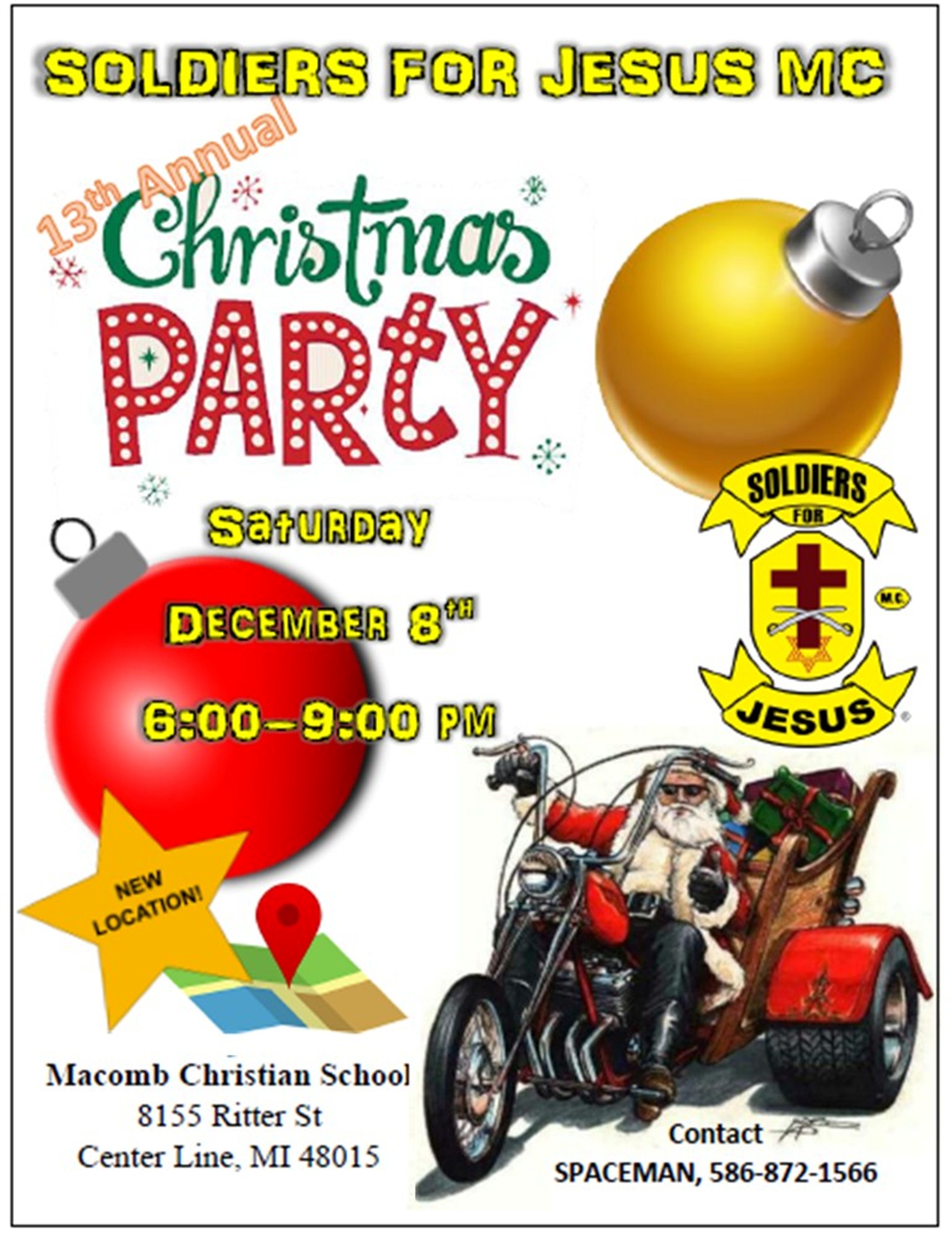 MCOC Members: Send a digital copy (pdf, jpg, etc.) of your flyer to Tom Roberts (tdroberts@earthlink.net) to have us list your event here.