Recurring Events
Every Thursday – Bike Nite at Stinger's
1st and 3rd Thursday every month (6:30 to 8:30) – Biker Bible Study Everyone Welcome, Location varies.  Contact Dave (517)-554-1831 or Mike (5)86-872-1566
Every Friday – U.S. Military Vets MC (Maybee) – Open Night, 8 PM, 10879 Ostrander Road, Maybee MI 48159
Last Friday each month (April thru October) – Victory Biker Church – Friday Night Bonfires. 6pm to 9pm. 12190 Miller Rd, Lennon MI
Every Saturday – Devils Diciples MC – Open Night, 7 PM, "44 on 53" Club House, 1653 Van Dyke Road N, Decker MI 48426
First Saturday of every month – US Military Vets M/C – Pancake Breakfast. 9:00 – Noon. 3744 E. Michigan Ave., Jackson MI 49202
SPECIAL NOTICE …
On June 28th, Kieth (Kilo) Lowe, Brother to the Shadowmen MC was taken off of life support after a motorcycle accident that caused a truamatic head injury he could not recover from.  The family and club brothers are having a memorial July 13th, noon to 5, in Mulliken, MI.
Other Events
Saturday, July 20 – Registration starts at 10 am
Saturday, August 3rd – 2 pm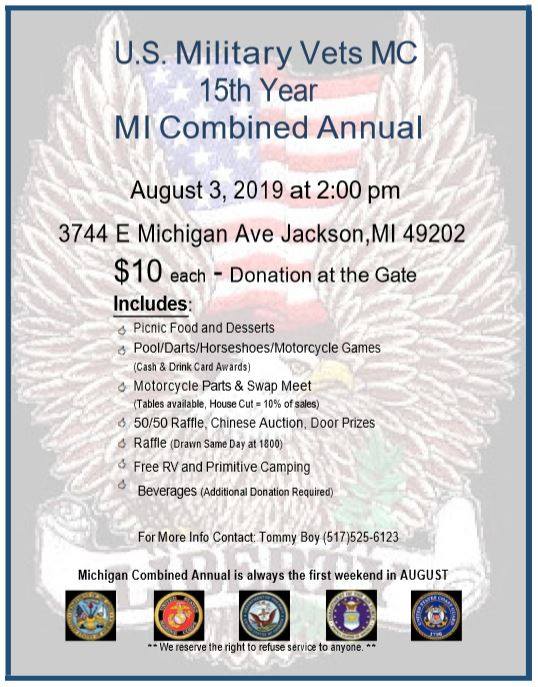 Drawing Saturday, September 7 at 8:00 PM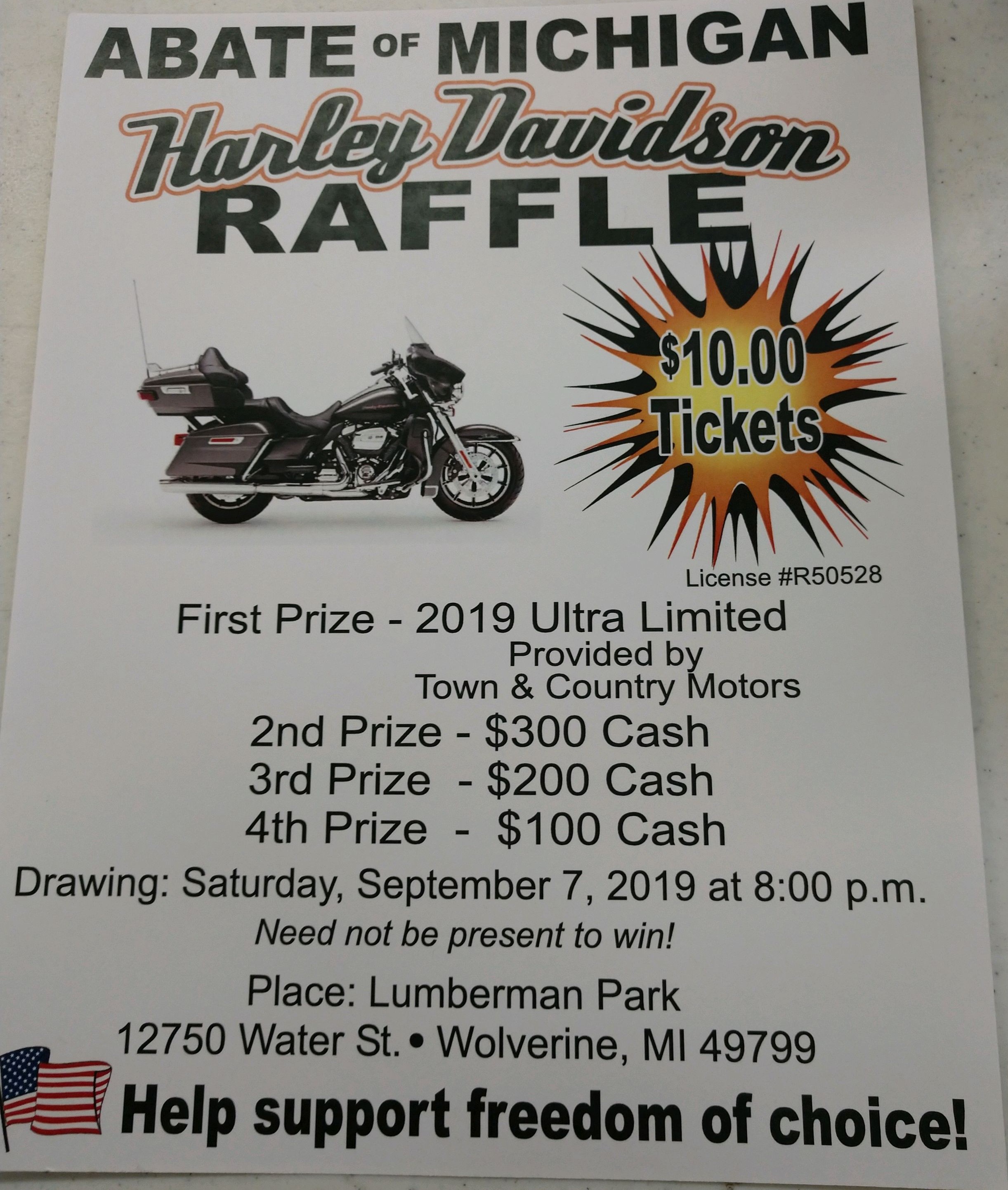 Saturday, December 7 – 6 pm to 9 pm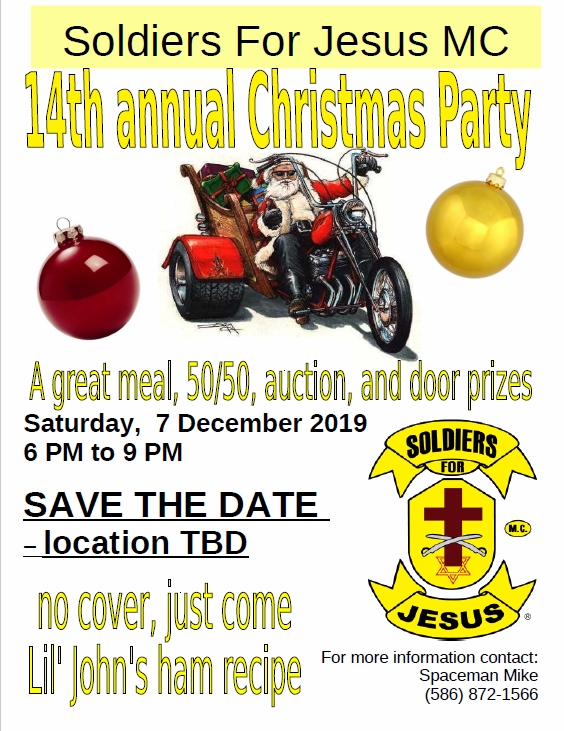 MCOC Members: Send a digital copy (pdf, jpg, etc.) of your flyer to Tom Roberts (tdroberts@earthlink.net) to have us list your event here.