DONDI VESPRINI,  ATTORNEY AND COUNSELOR AT LAW
25800 Northwestern Highway Suite 890,
Southfield, MI 48075
Phone (248) 569-4646
Dondi Vesprini earned his Bachelor of Arts degree in Psychology from Oakland University in 1996 and his Juris Doctor degree from the University of Detroit Mercy School of Law in 1999 where he was on the Moot Court Board of Directors and a member of the St. Thomas More Society.
Dondi specializes in legal issues involving motorcyclists, such as motor vehicle accidents, roadway defect accidents, helmet laws, and Michigan No-Fault Insurance claims and has recovered millions of dollars in verdicts and settlements for his injured clients. He has considerable expertise in all areas of Michigan law pertaining to bikers and the complex insurance laws and has successfully handled cases before the Michigan Court of Appeals, the Michigan Supreme Court and the United States Court of Appeals.
Dondi's advocacy extends beyond the court room as well, meeting with both legislators and lobbyists regarding legislation affecting injured motorcyclists. He is a frequent speaker to biker groups and has authored articles published in the Midwest Motorcycle magazine and is a member of the Michigan Association for Justice and the State Bar of Michigan
"MATLOCK" Gary Felty, Jr., MICHIGAN ATTORNEY AT LAW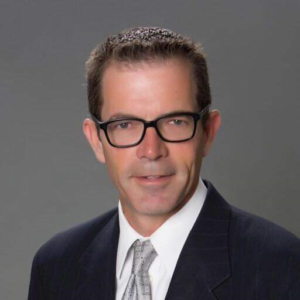 31275 Northwestern Highway, Suite 225
Farmington Hills, MI  48334
Phone: (248) 702-6550
e-mail: GNRJR@OUTLOOK.COM 
WebPages: haasgoldstein.com   
http://ironhorselegalgroup.com/?fbclid=IwAR3qzLrKLWEpceTmsL82Cd2oWgP4h_iJmRA69-Z9W0zKfP6bWzqfXZm6P64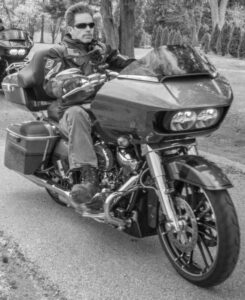 o.k.   He only looks this way when in court.  Gary prefers ride leathers and his bike.
Gary Felty is a personal injury attorney who has been practicing law in the State of Michigan since 1996. He started his career as a research attorney working for the pre-hearing division of the Michigan Court of Appeals. His work as a research attorney exposed him to many areas of law. As a result, Mr. Felty is willing to pursue a vast arena of cases.
Much of Mr. Felty's docket involves clients who were injured in automobile and motorcycle accidents. However, he also specializes in cases involving police misconduct and medical malpractice. Mr. Felty worked on the defense side of police misconduct cases, medical claims, and automobile claims for many years before changing directions and representing the injured. His experience allows him to understand how the defense and insurance companies are likely to respond to your claim.
Mr. Felty will defend criminal cases and represent clients with claims involving many more areas of law: including but not limited to: premises liability, commissioned sales, Fair Labor Standards, product liability, and any other personal injury. He is available for a consultation and will assist you in obtaining an appropriate referral if necessary.