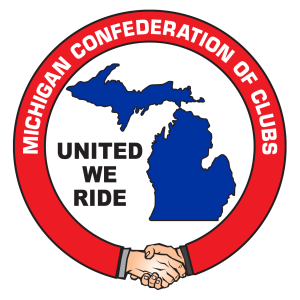 ISSUES FROM ANOTHER STATE

:  Senator Looney introduced a Connecticut bill #96 that intends to harvest motorcyclists body parts after a crash.  We do not want that in Michigan.
BE AWAKE …  Candidates usually walk the legislative districts in which they are running, in order to meet the people who live there, and to get their views on the various issues of the day.  If you have someone come to your home, talk to them about motorcycle rights, and then let us know so we can pass along the info.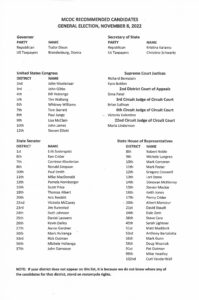 legilsative – canadates that support MC rights.
These are the legislators who support motorcycle rights.       ————–>>>>>
Voter Registration:
Make sure you are registered to vote and then GO AND VOTE!  
MORE NEWS from Alice Jacobs!!
Just got an update in my email, that the MCCA ( MI Catastrophic Claims Association ) is going to be issuing a $400 per vehicle "rebate" to MI drivers. The rebates won't be issued until March of next year, & I believe this rebate is being used to shut everyone up about fixing the auto insurance reform law. Currently, the MCCA has a 5 BILLION surplus! The rebate amounts to $3 billion. There will most likely be a lot of publicity about the rebate in the coming days, but I don't want anyone to lose sight of our goal. It's why the MCCA is doing this. To shut us up & make us go away.
Take care, & Merry Christmas!!
Alice Jacob
p.s. FROM Spaceman – do not shut up … help us – get them to pass HB4809 go tell your state representatives you need protection!
---
This is a link to a study, conducted by the Consumer Federation of America & the Center for Economic Justice, which shows MI auto insurers overcharged MI policy holders by $1 BILLION in 2020, during the height of the pandemic, when miles traveled on MI roads was at an all time low.  Accidents also were way down. 
This study can be used when contacting elected reps & asking for HB4809 to be passed. This is proof insurance rates are not "being reduced" as SB1 promised. 
I encourage all members to use this information to hammer committee members to get HB4809 up for a committee vote!
If anybody has any questions, or comments, or wants to discuss a candidate they've had contact with, send me an email at: 
ajacob254@gmail.com.
Alice Jacob
Legislative Officer/Motorcycle Awareness Director
Region 11
ABATE of Michigan
 [mjc]